A guaranteed way to put a smile on your face.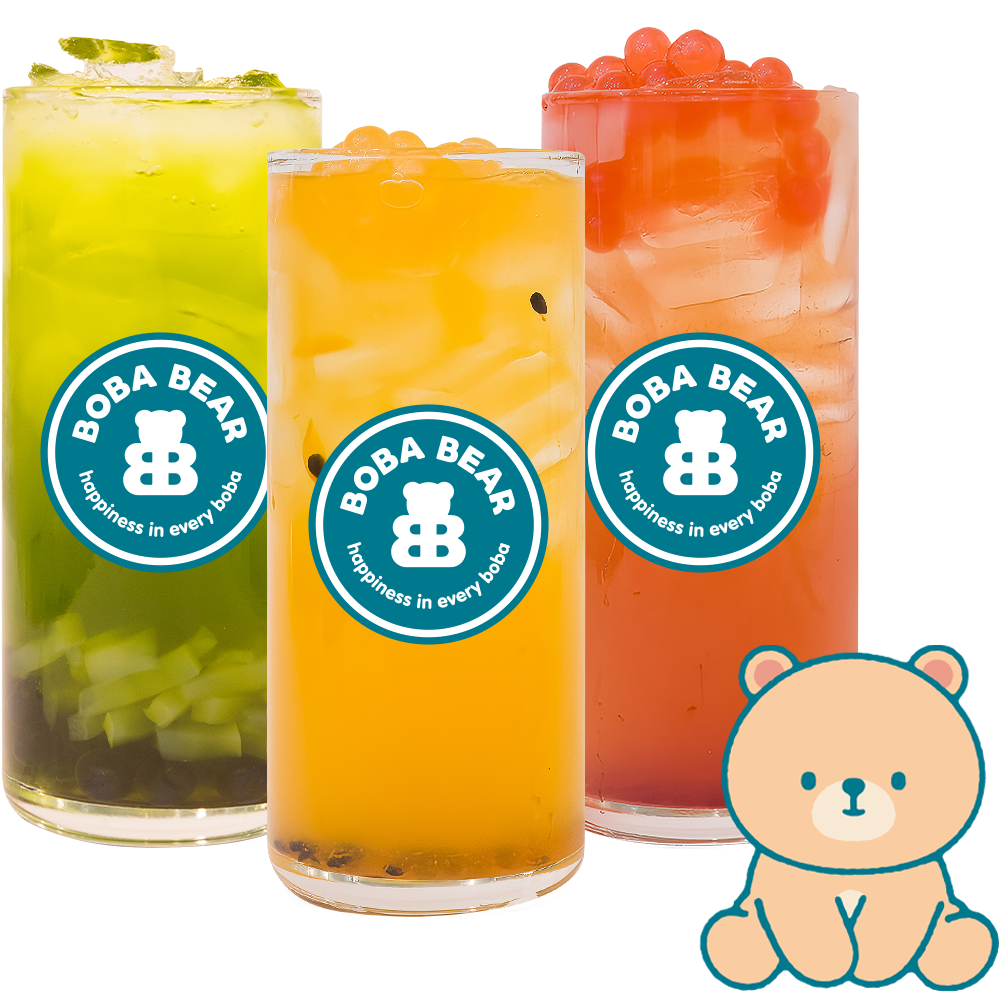 Boba Bear takes you back to your childhood, where happiness is plentiful. We believe in creating that happiness by delivering fresh quality boba tea and desserts that indulges your belly.
Our commitment is to give customers the best experience in taste and service.
Share the happiness you get with our boba and desserts by tagging us with #happinessineveryboba
Our boba isn't complete without our iconic Boba Bear bottles. The perfect companion to accompany you throughout the day!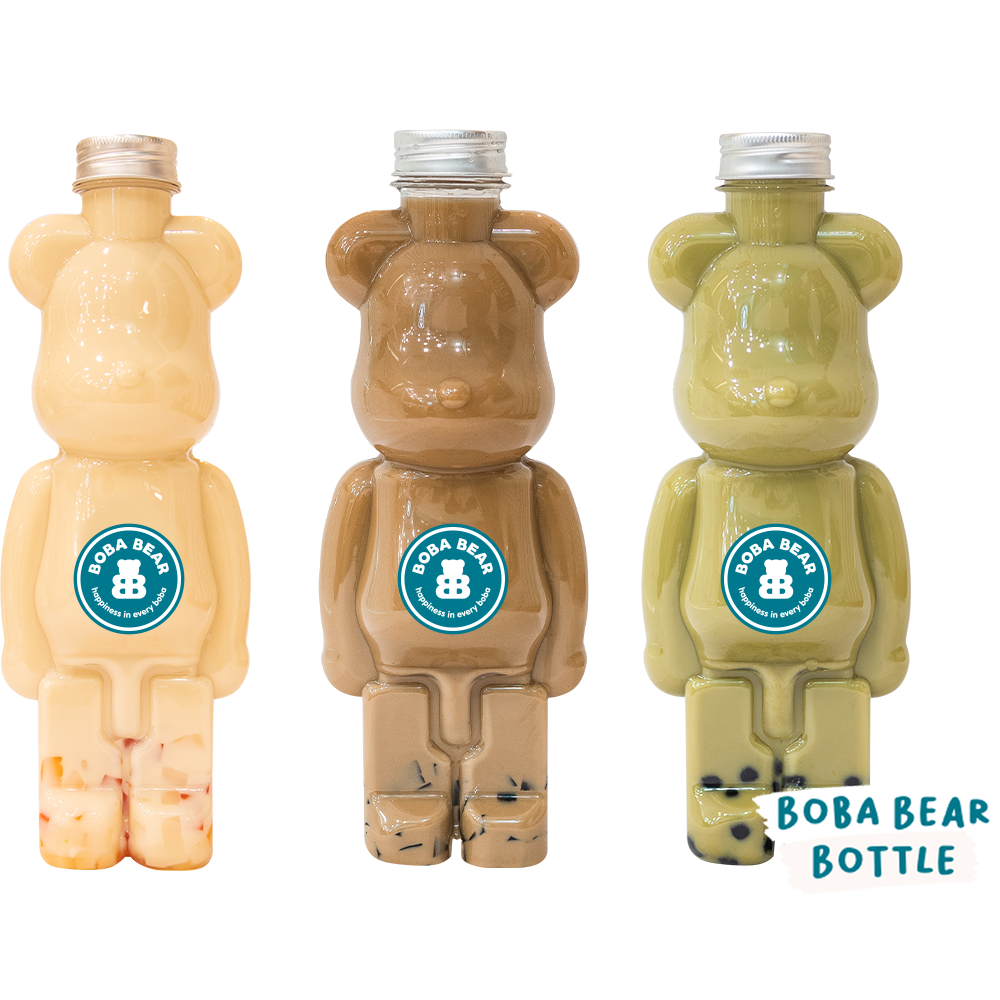 Stay up to date with the latest announcements, flavours and competitions.